The Fluval Spec V is a 5 gallon aquarium that boasts an integrated 3-stage filtration chamber. It provides a panoramic view for those who want to challenge their aquascaping talents.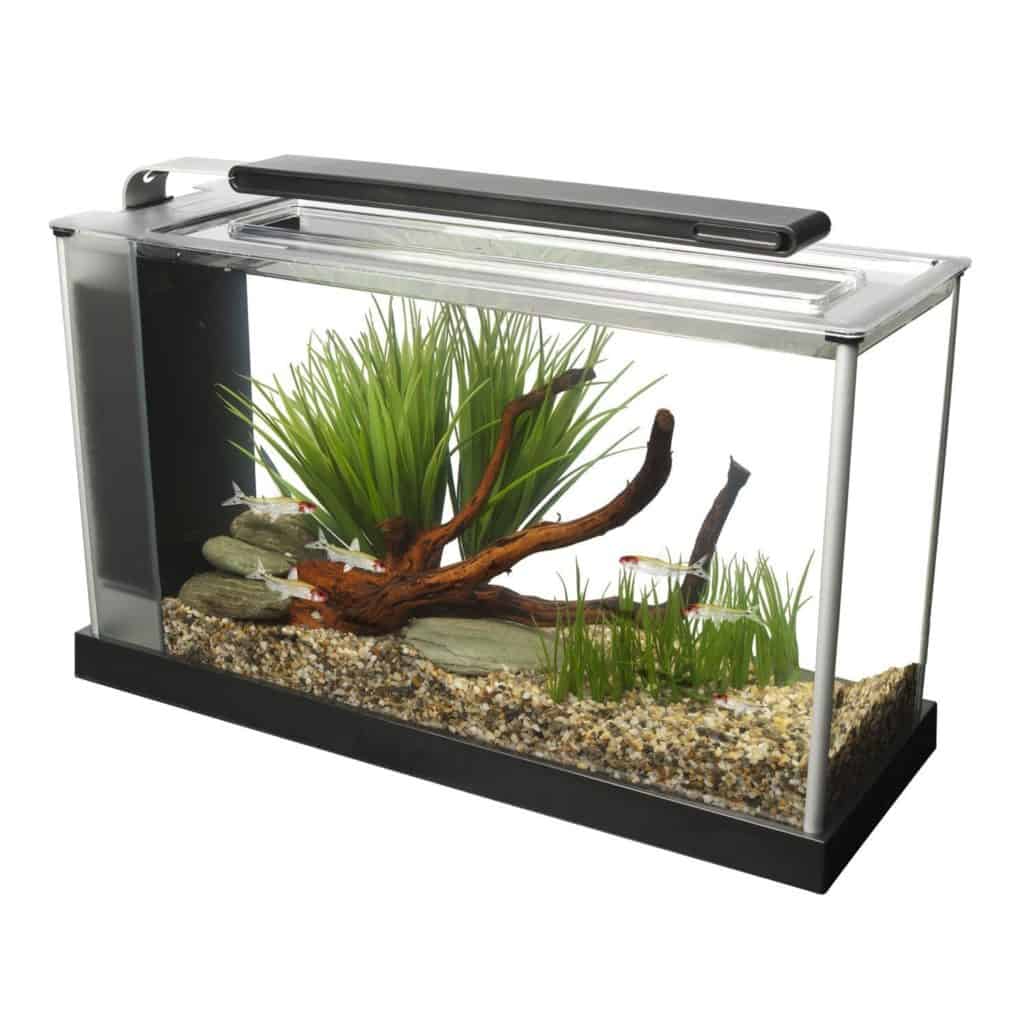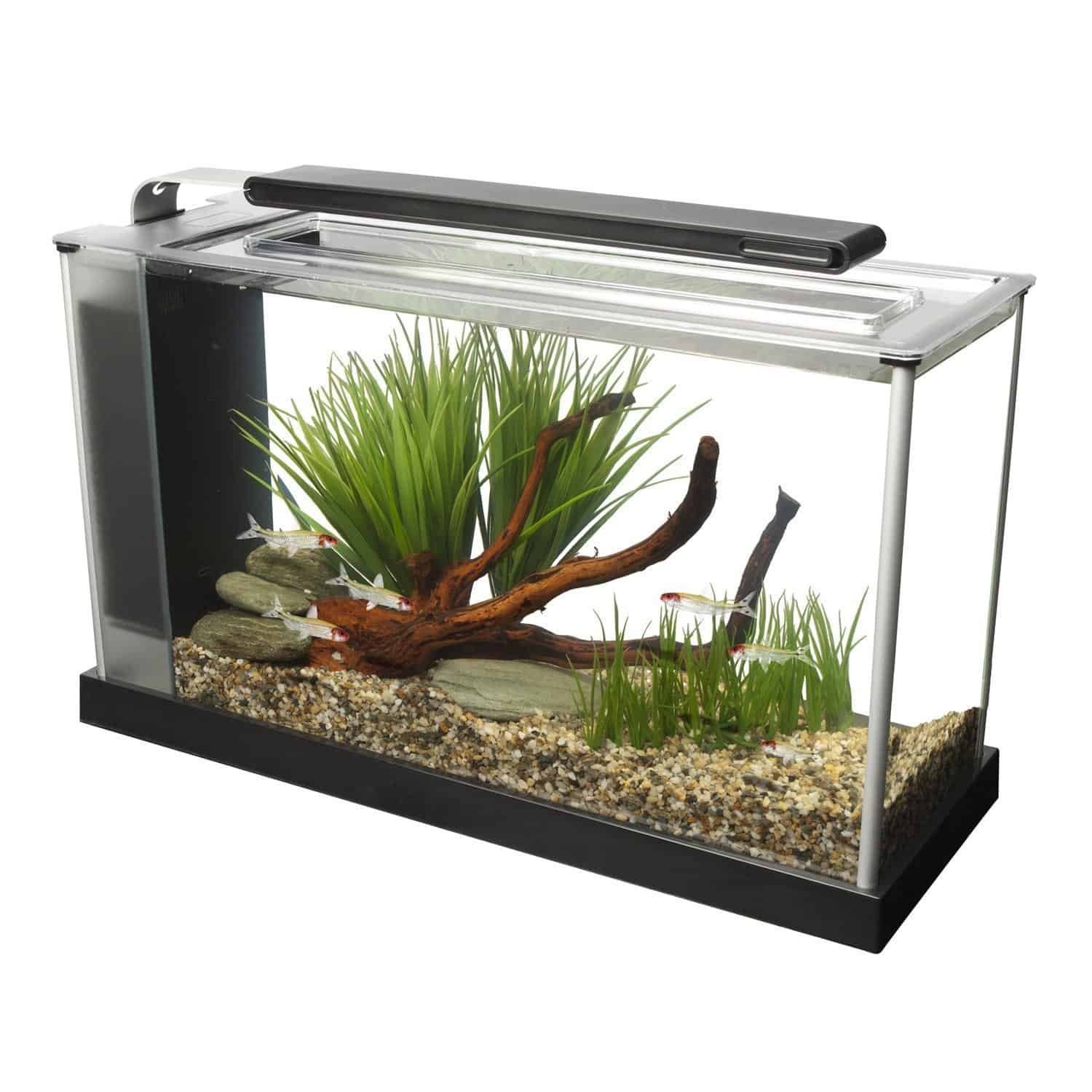 | | |
| --- | --- |
| Product Name | Fluval Spec V |
| Customer Rating | |
| Gallons | 5 |
| Item Dimensions | 17.2 x 10.6 x 6.3 Inch |
It seems the LED it comes with is intended for low light plants only, which is what I would recommend planting.
If you are adventurous and want to add CO2 and fertilizers, then take a look at replacing the stock light with a Finnex Fugeray or something similar.
When I first saw this tank on sale, I knew I had to have it. The Fluval line of aquariums suit the planted tank hobbyist's needs well. I immediately saw the potential in aquascaping this tank.
I have always preferred a long aquarium vs a cubed aquarium. When aquascaping long aquariums, it's easier to get  a nice golden ratio which is appealing to the eye. I posted some of my tank pictures below of when I first planted it.
Fluval Spec V Features:
Includes foam block, activated carbon and BioMax bio rings.
37 LED Lighting System suitable for live plants.
Etched-glass tank with aluminum trim.
PROS:
Etched-glass conceals separate filtration chamber nicely.
Longer design allows for more fish, more plants, more everything in comparison to it's little brother the original Fluval Spec.
Filter pump and filtration system are conveniently located in a separate chamber, staying unobtrusive to your aquascape.
CONS:
Lighting may not be strong but suitable enough for beginners that want to keep low light, low maintenance plants.
Due to its light design, the light doesn't stay exactly parallel to the aquarium top which may bother the perfectionist.
Filter pump flow can be too strong to keep betta fish.
Lid a little on the flimsy side.